Book:
The Wild Orchid: A Retelling of "The Ballad of Mulan"
by Cameron Dokey
Published:
February 10, 2009 (Simon Pulse)
Rating:
Lunch Break Read
Thoughts:
I like fairy tale retellings when they're well done, and
The Wild Orchid
was such a good one! The story of Mulan has always been a favorite of mine, so I was excited to stumble across this at the library. It read super fast, and I enjoyed it. The author built a believable world and culture in the short number of pages. The writing was gorgeous, which was a very pleasant surprise!
While our heart's rhythm may seem steady, so steady that we take it for granted, this does not mean the heart is not also full of wonders and surprises.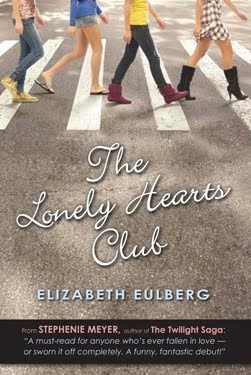 Book:
The Lonely Hearts Club
by Elizabeth Eulberg
Published:
January 1, 2010 (Point)
Rating:
Lunch Break Read
Thoughts:
Confession time: I don't like the Beatles (though I do love the Across the Universe soundtrack). I had no idea this was a Beatles reference, or I probably would not have picked it up. Thankfully, though, even though Penny was Beatles-obsessed, that in no way turned me off the book! I like it quite a bit. While some of the dialogue seemed a little stilted, Eulberg had a really great cadence to her writing that I thoroughly enjoyed. Penny stood up for some great things and learned a lot of good lessons throughout the story. It was a cute one!
I wondered if it would've been too subtle to wear a T-shirt that said Thank you for your interest, but I am no longer dating.

Book:
Sweet Evil
by Wendy Higgins
Series:
Sweet Trilogy, #1
Published:
May 1, 2012 (HarperTeen)
Rating:
Stay Up 'til 2 AM
Thoughts:
Sweet Evil
was a super-quick, super-addicting read. I sped through it in a flash. It had an interesting premise. The two main characters had some great chemistry. Higgins had an interesting habit of combining two words into one such as "bloodred" of "superfast," which I actually wound up liking, because it made Anna's voice more authentic. I could totally hear her thinking like that. However, Higgins was entirely too fond of pronouns; there were two scenes (one of which was possibly on purpose) where I had no idea who it was who was actually speaking the lines. It really took me out of the story. Other than that, though, I liked it.
Wowza. He was smokin' hot. As in H-O-T-T hott. I'd never understood until that moment why girls insisted on adding an extra T. This guy was extra-T worthy.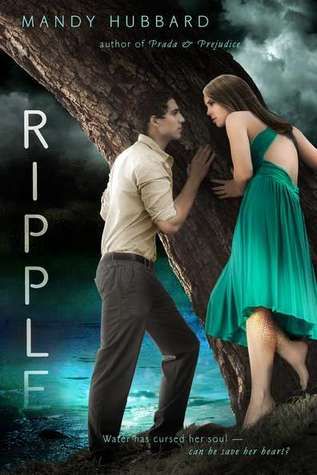 Book:
Ripple
by Mandy Hubbard
Published:
July 21, 2011 Razorbill/Penguin
Rating:
Lunch Break Read
Thoughts:
Ripple
fell smack dab in the middle of "average" for me. It wasn't by any means terrible, but it wasn't great. My favorite thing was probably the premise, followed closely by the fact that it had an older heroine (18). The romance was good, although I wanted more from it. In fact, I really wanted more from several aspects of this book. More characterization for the MC, her best friend, and the love interest. More character development from the MC. It had a pretty good twist and a fairly enjoyable story, though.
I pretend to be apologetic, but I suspect my dopey smile counters that impression.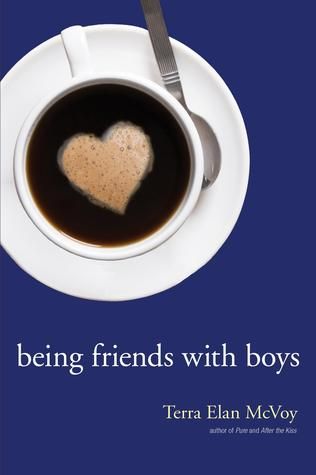 Book:
Being Friends With Boys
by Terra Elan McVoy
Published:
May 1, 2012 (Simon Pulse)
Rating:
Staying in Tonight
Thoughts:
I had conflicting thoughts on
Being Friends With Boys
. The summary was extremely misleading, which is a huge pet peeve of mine. One of the things that I didn't like about this book was that it always felt like something was
about
to happen. But nothing really ever did. There was all this (really subtle, relying on guesswork) build up around the supposed love triangle, and by the end, I honestly
didn't care
about the romance. Not a bit. I honestly think I would have enjoyed the story more without it (aaand there was the sound of jaws dropping around the world because YES, I JUST SAID THAT). My favorite thing about this book is how McVoy sneaks up on you with some original, lyrical turns of phrase you totally aren't expecting. It kind of reminded me of Elizabeth Scott. I also think Char was an interesting character, and I liked reading about her, her friendships, and the whole band element.
Oliver smiles. That slow, full-lipped, wide-mouth one he has that takes up half his face, not showing any teeth. The one that crawls into his deep blue eyes from the bottom.