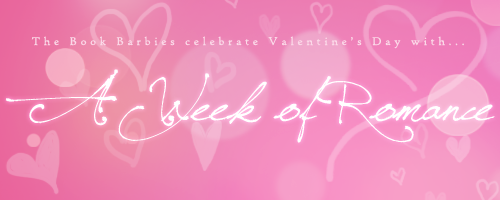 As we mentioned yesterday, it's no secret that we love romance. One thing you may not know about us, though, is that we both harbor a serious love of Céline Dion. Haters to the left; the woman can
sing
! So when Sharon had the idea to do a romance novel/love song post, narrowing the category down to Céline songs was the next logical step. No one does love songs like Céline. Now, behold
our favorite pairings of romantic books and Céline Dion songs.
Racquel's Answers
01. Tempt Me at Twilight by Lisa Kleypas // "I Drove All Night"


"I drove all night to get to you
Is that alright
I drove all night
Crept in your room
Woke you from your sleep
To make love to you"

02. Confessions from an Arranged Marriage by Miranda Neville // "Beauty & Beast" (featuring Peabo Bryson)


"Just a little change
Small to say the least
Both a little scared
Neither one prepared
Beauty and the beast"

03. Blue-Eyed Devil by Lisa Kleypas // "The Power of Love"


"We're heading for something
Somewhere I've never been
Sometimes I am frightened
But I'm ready to learn
Of the power of love"

04. Not Quite a Husband by Sherry Thomas // "It's All Coming Back to Me Now"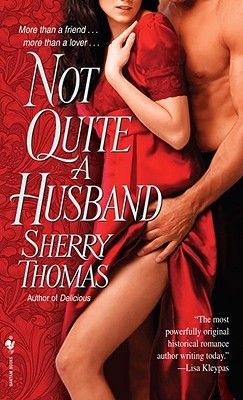 "There were those empty threats and hollow lies
And whenever you tried to hurt me
I just hurt you even worse
And so much deeper"
...
"And if I kiss you like that
It was gone with the wind
But it's all coming back to me"

05. To Sir Phillip, With Love by Julia Quinn // "At Last"


"You smile, you smile
Oh and then the spell was cast
And here we are in heaven
For you are mine at last"
Sharon's Answers


01. This Duchess of Mine by Eloisa James // "Tell Him" (featuring Barbra Streisand)


"Will he think me weak
If I tremble when I speak?
What if there's another one he's thinking of?
Maybe he's in love."

02. Heart of the West by Penelope Williamson // "I Surrender"


"When I watch you look at me
I think I could find the will
To stand for every dream
And forsake this solid ground
And give up this fear within
Of what would happen if they ever knew
I'm in love with you"

03. Seduce Me at Sunrise by Lisa Kleypas // "Seduces Me"


"Every little thing of beauty
Comes shining through in your eyes
And all that is you becomes part of me too
'Cause all you do seduces me"

04. Lady Isabella's Scandalous Marriage by Jennifer Ashley // "The Colour of My Love"


"I'll paint my mood in shades of blue
Paint my soul to be with you
I'll sketch your lips in shaded tones
Draw your mouth to my own"

05. Fools Rush In by Kristan Higgins // "Right in Front of You"


"We were looking for it somehow
Somewhere we couldn't see.
But the love was always there
It's been around us everywhere
I had to fall to finally see
That you were right in front of me"

Now, for the chance you've all been waiting for! We're giving away one copy of the BEAUTIFUL Splinter edition of Pride & Prejudice.
a Rafflecopter giveaway



And if you missed yesterday's post: our favorite romantic quotes!

Do you have a favorite book/song pairing? Do you love Céline like we do? Let us know!

*We did not make any of these videos. Obviously the songs aren't ours. So don't sue us or blame us for any horrendous typos.